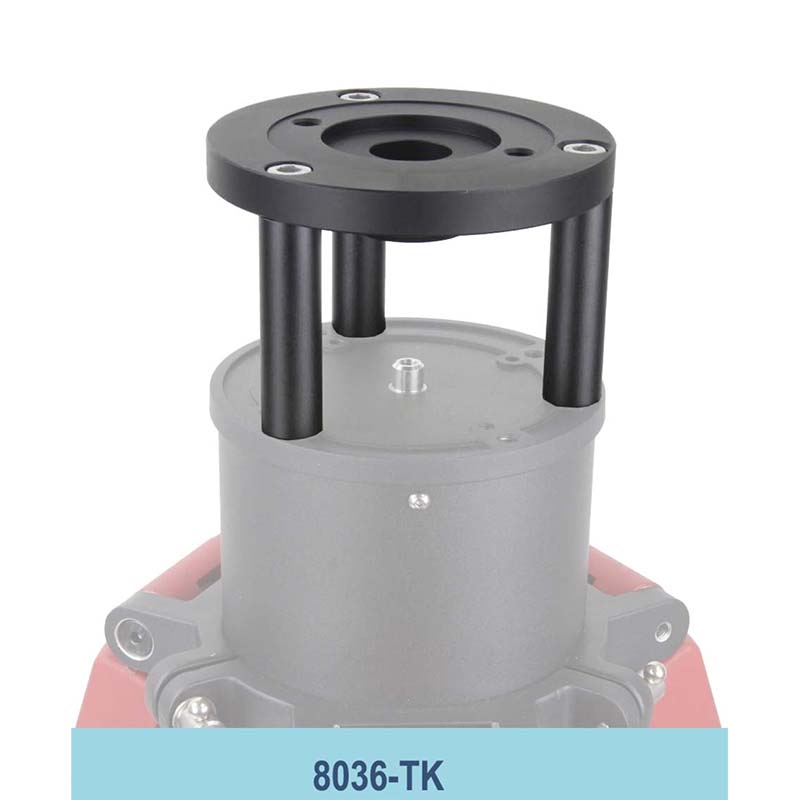 With these adapters, you can install your mount onto this sturdy yet portable iOptron Tri-pier. 
Currently, the following mounts are supported:
Tri-pier Adapter for Takahashi (EM-200), SkyWatcher (HEQ5/EQ6/NEQ6/AZEQ6), Celestron (CGEM/CGEM-DX), Orion Atlas (EQ-G/AZEQ-G) (#8036-TK)
Tri-pier Adapter for Paramount MyT (#8036-PR)
Tri-pier Adapter for Astro-Physics 400/600E/Mach1GOTO (#8036-AP)
Tri-pier Adapter for ZEQ25/CEM25 (#8036-25)
Tri-pier Adapter for CEM120 (#8036-120) *
* Due to the payload limitation of the Tri-Pier, this adapter/Tri-pier combination is not designed for CEM120 with heavier payload. Use at your own risk. This adapter can be modified to mount a CEM120 onto your own pier.
Please select your mount type from the drop down menu when ordering. Customers are responsible for other accessories to attach the mount head onto the adapter.